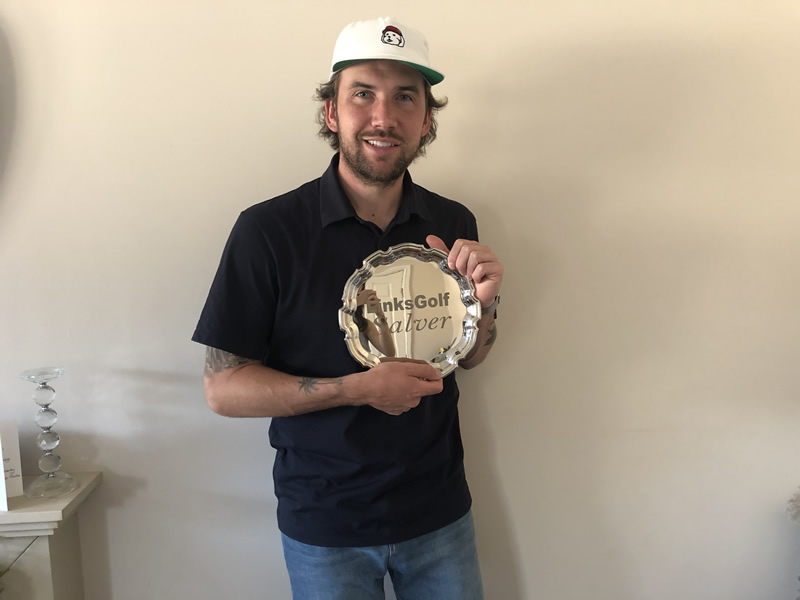 When we returned home after our Portugal Pairs and Nations Cup events at Praia D'El Rey in mid-March, little did we know that it would be almost 4 months before we could stage another competition. After the enforced Coronavirus break we returned to action early in July at our 36 hole Lancashire Links Golf Salver.
Despite the virus restrictions and uncertainty about hotels being open to accommodate our golfers, we had a fantastic turnout. The tee sheet featured some familiar names, and we are extremely grateful for the loyal support of our regular players. Defending champion Jamie Allsop of Lancaster Golf Club was back 12 months after claiming the title.
Round 1 was played under bright blue skies over the rugged links of West Lancashire. Gusty winds meant that a low ball flight was going to be key, and three players coped best with the conditions to score 36 points and tie the lead at the halfway stage. Well done to John Rowe (Brandon Wood), Andrew Wisedale (Romiley) and Mike Robertson (Stockport). John Stewart (Arcot Hall) was 1 back on 35, with a couple more on 34.
The weather was significantly different as we arrived at former Ryder Cup venue Southport & Ainsdale for Round 2. The blue sky and strong winds of Monday had been replaced by calmer, cloudier conditions. With some overnight rain and the threat of more to come, the course was softer and it looked like scoring might be a little easier for our competitors.
As the scorecards started to come back in, all eyes were on those at the top of the leaderboard and it was Mike Robertson, out in the 3rd group, who set the pace. Mike returned a second consecutive 36 points, giving a final total of 72, and the target was set for the chasers. John Rowe and Andrew both came in with 33s, John Stewart ended up with 30, and nobody else within striking distance could close the gap, so the Lancashire Salver was Mike's.
Mike was delighted with the win, and commented "Thanks to Andy for organising the competition. It was a great couple of days and I am pleased to have won. The two courses were in excellent condition and I'm already looking forward to defending next July".
Special mentions go to Con O'Connor, who posted the best score of Round 2 with an excellent 40 points, and to Keith Robinson, who won our Par 3 Challenge with a total of 19.
Huge thanks to all at West Lancs and S&A for looking after us, and to our competitors for their support of the event and for following the necessary COVID guidelines so well. Entries for next year's event, which will be played on Monday 5th and Tuesday 6th July 2021, will open very soon.
Lancashire Links Golf Salver 2020
1st Mike Robertson (Stockport)     36 – 36     72 points
2nd Andrew Wisedale (Romiley)   36 – 33     69 points
3rd John Rowe (Brandon Wood)   36 – 33     69 points
4th Phil McNulty (Lymm)                30 – 37    67 points
5th Tommy Wilson (Glenbervie)     33 – 34    67 points
6th Ben Yates (Brocton Hall)          34 – 33    67 points