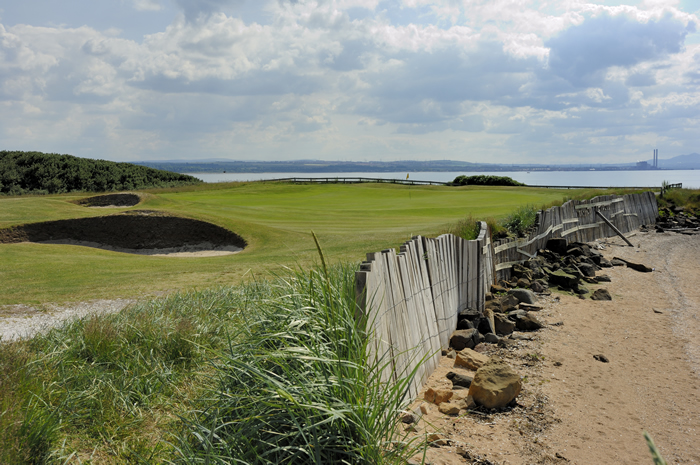 We took great interest this week when Bunkered released their "The Very Best Par 3s in Scotland" article online. If there is one thing that golfers enjoy it is a debate over a pint in the bar and, as the piece states, everybody does love a good short hole, so this seems like as good a topic as any to get the discussion going.
From our point of view, it was nice to see plenty of our event host courses represented. The 9th on the Ailsa at Turnberry, the 17th on the Castle Course at St Andrews, the much copied 15th at North Berwick, Carnoustie's 16th and the stunning 6th at Royal Dornoch were – perhaps predictably and deservedly – featured, and they will all be played by golfers in our amateur competitions this season.
Having said that, we must admit to being a little surprised that a number of memorable par 3s at our other host venues were omitted. Apparently Tom Watson is a big fan of the 7th at Western Gailes, and who are we to disagree with him? Let's not forget the short 11th at Dundonald Links, another of our Links Golf Cup Ayrshire quartet.
Over on the opposite coast, the scenic 9th and 13th on Gullane 1 and the 8th at Kilspindie, played across the bay, are always much loved by our Links Golf Cup East Lothian competitors. Heading further north, there are many par 3s at Castle Stuart that are worthy of inclusion, and Brora's collection of short holes are arguably as good as anywhere.
It would have been useful if the article was used to highlight some of the lesser known par 3s too. Maybe at some of the courses with green fees at the lower end of the scale, or the 'hidden gems' where the challenge of taking on a signature par 3 is a good enough reason alone to book a visit. Perhaps your home club has one that fits into this category.
We suppose it depends what you look for in a great par 3 that determines your preference. For some, it would be the quality of the hole and the difficulty, while for others it is the views, the scenery, and the setting that comes into play. What do you think? What makes a great short hole to you? Do you agree with the Bunkered list or are there others that should be included? We would love to hear from you.
Whatever your opinion, one thing is for sure – if you want a value for money way to play the best par 3s in Scotland, you are on the right website!
To view the full Bunkered article click here > https://www.bunkered.co.uk/golf-news/the-very-best-par-3s-in-scotland