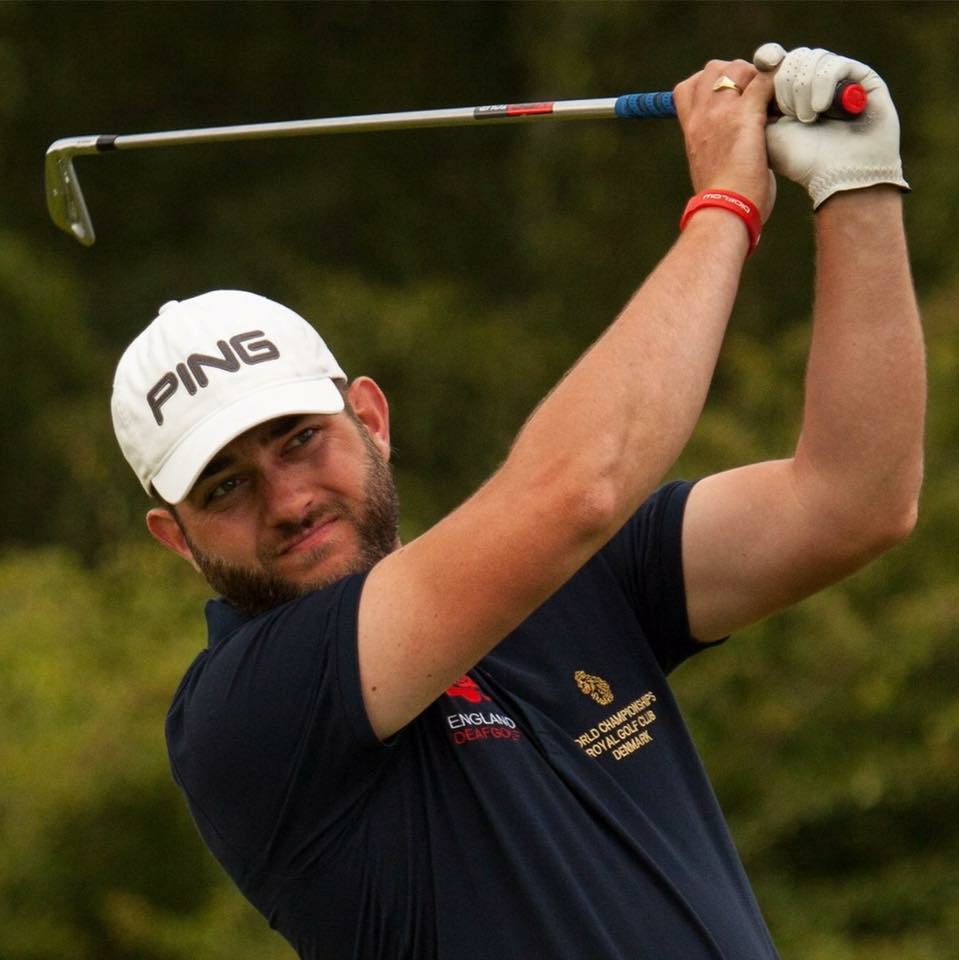 After making three appearances in the Links Golf Cup East Lothian, Martin Anderson is no stranger to the event. This year, he has made the switch from East coast to West, and he is looking forward to the Ayrshire challenge.
Martin, a 4 handicapper from Horsley Lodge Golf Club in Derby, recently travelled over to Carton House in Ireland to compete in the World Deaf Golf Championships. We caught up with him to see how he got on.
How was your experience in Ireland?
The overall experience was fantastic and it is always a privilege to represent England Deaf at the sport I love. This year's event was the 7th that I have competed in, having took place every two years since 2004 – except 2008. I ended up finishing 16th this time.
How many were competing and is there much support for deaf golf in the UK?
There were 115 golfers competing in the event with 52 in the Men's bracket with handicaps capped at 9. We get some support from UK Deaf Sport but that funding is diluted to all sports. UKDS receives around 0.05% of the overall funding provided to Paralympians. We have to try to seek support from some local businesses as it costs on average £25,000 to send a full team of 16 players (Men, Ladies and Seniors) to each World Championships.
What do you like about links golf?
I adore links golf as, to me, this is true golf. It is rare to play consistently each day as the weather plays a big part in how you have to play – from high shots to low stingers. You need to use every trick in the book to do well.
You have played in 3 Links Golf Cups in East Lothian – you must really enjoy that event?
When I first heard about it, I wasn't sure what to expect, but I enjoyed it so much that I didn't hesitate to enter again. I enjoy the social side of the week, and meeting new players, as well as playing class courses at great value.
This is your first appearance at Links Golf Cup Ayrshire – what made you enter?
I fancied a new challenge, and it tied in well with the Scottish Deaf Open which takes place just before at Troon Lochgreen.
Have you played any of our four Ayrshire courses before?
I have not played any of them yet, but I am really looking forward to playing them all.
Do you fancy your chances of winning or are you just coming to enjoy the experience?
I'm going through a solid spell at the moment and as long as I do my best, that is all I ask for. I stand a chance just the same as anyone else, so it is all to play for.